Aquarius 2022 Career Horoscope
The year 2022 is a good one for you, and it starts right at the beginning. You will achieve enormous heights of accomplishment as a result of your own efforts. This also means that you will be exposed to a variety of changing situations throughout the year. The months of April and May are very favorable for you this year. If you're considering a career shift, these months are an excellent time to do it. You should be wary of your adversaries in the months of mid-June to mid-July, as someone at work may devise a strategy against you. Your work speaks for itself, and you must stay focused on it and give it your all to keep progressing forward throughout the year.
Love and Relationships
Horoscope:
This is a good year for people who are thinking about getting married, especially in the months of August and September. Your partner will provide you with emotional escapes from the difficulties of your professional life. In the first half of the year, Aquarius may take romantic concerns overwork. Single Aquarius may find new people to join your life. You may join new groups and socialize on a variety of occasions, expanding your social circle and contacts. But don't just wait for people to come to you without effort. You must also do your part.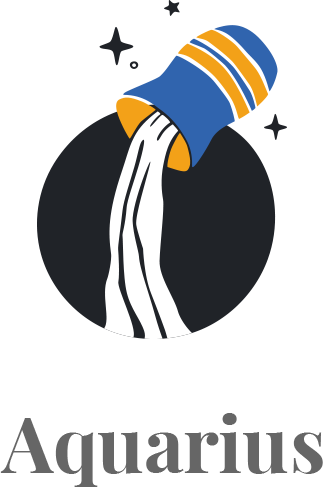 Wealth and Finance
Horoscope:
Many Aquarius may find themselves in a situation where their income fluctuates. Take time to assess the reasons and learn from them. Take the appropriate steps to improve things. Always spend wisely. Your expenses could skyrocket if you are not careful. Do your financial planning effectively around May and execute to the best of your ability throughout the year so that you have a decent financial spread all around. You should not rush things when it comes to money. Live within your means. As the year progresses, money will improve and finances will improve, so be patient.
Just select your Zodiac or Sun sign to get a general overview of the year ahead. Please note this is not meant to be specific advice or consultation of any kind.