Aries 2022 Career Horoscope
Aries will have a sizzling start this 2022. You will either have a fresh start on your business or new beginnings. Prepare for it with all you might to make the most of it. Aries will have a good start this year, but you need to set out your goals intentions. You are often uncertain. This year, you must break free from this and make some important decisions. You can't acquire what you want if you don't know what it is, so you need to reflect on your desires. Your main attention is on your career, but don't forget about your personal life. Learn how to strike a balance between everything. If you have a solid personal life, you will be a more productive Aries.
Love and Relationships
Horoscope:
The year 2022 is a good year for love and relationship for Aries. In the early month of the year, the Jupiter is aligned with the areas of your chart that give you your romantic sensitivity and urge you to fall in love, indicating that a period of partnership success is on the horizon. Don't be afraid to fall in love and start a relationship. If marriage is on your mind, this can be a good year for that as well. From August onwards, it's a good period for matters of the heart, and the last week of September, four planets enter your relationship sector, so make the most of it and savor every moment.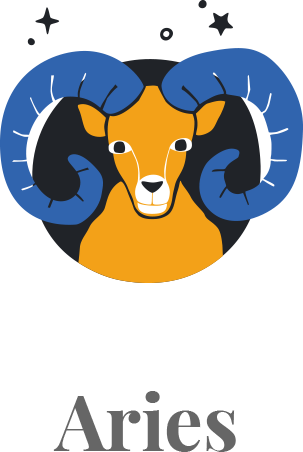 Wealth and Finance
Horoscope:
Aries love cash and you will be too busy making it this year, more specifically the earlier months of the year. This is an excellent time to start preparing for your money, and February or early March is a good time to start. After that, it's time to put your plans into action. Pay attention to partnerships and unions. These will give you a positive financial outcome, particularly after September. In this year also, you may be purchasing land and constructing a property, which is a nice thing, but there may be some added costs. Your household and family are your largest financial cost.
Just select your Zodiac or Sun sign to get a general overview of the year ahead. Please note this is not meant to be specific advice or consultation of any kind.