Cancer 2022 Career Horoscope
Cancer's professional life this year starts slow but your persistence pays in the long run. From March to June, Cancers who are looking for a new job are in luck. It is also a good year for Gemini to start a business. Avoid any shortcuts that occur to mind; otherwise, you may not progress in the appropriate way with your work. Things will be a lot easier for you during the second half of the year. You can even get your much-deserved promotion this year, with your continuous effort and hard work.
Love and Relationships
Horoscope:
2022 marks a new beginning for Cancers. Some old connections may come to an end. If you want a fresh start, the month of May through July is a fortunate season. You will meet someone special this year at any time of the year. On the other hand, those seeking marriage should know that the months of March and October are ideal for the wedding.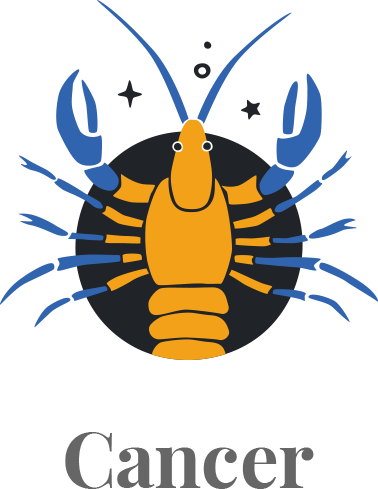 Wealth and Finance
Horoscope:
This is a tumultuous year for Cancers, with many ups and downs in terms of cash and fortune. But don't give up and continue your hard work. Everything will settle down in due course. You may need to make some adjustments and live within a certain budget. You will not instantly receive the fruit of investment this year. However, cancer people in real estate will have a good year. Some of them will receive funds through inheritance or marriage this year, so make the most of it.
Just select your Zodiac or Sun sign to get a general overview of the year ahead. Please note this is not meant to be specific advice or consultation of any kind.