Leo 2022 Career Horoscope
Leo, you are extremely lucky in 2022. There will be a lot of opportunities knocking on your door in the first months. You will make an important decision for your career. If you decided to start something new, make sure you do it professionally and with total determination. Though the stars say you are lucky this year, remember that money does not fall from the sky; rather, it is the result of your hard work and production. You will encounter a favorable chance of change in the month of May, while in the second half of the year, should yield greater outcomes.
Love and Relationships
Horoscope:
2022 will present Leos with some challenges when it comes to love and relationship. If you are in a relationship you need to persevere and handle it with all seriousness. Your perspectives on love may alter as the year's pass. For those Leos who want to tie the knot, the month of August and September are the best months to start a new life. 2022 for single Leos, on the other hand, may not be that very lucky.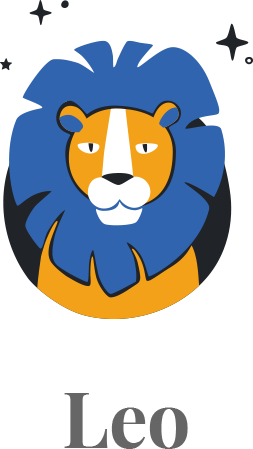 Wealth and Finance
Horoscope:
Leos will be blessed with a rewarding career in 2022. Many opportunities will knock on your door that can significantly improve your finances. If you are searching for a new endeavor, beginning a new firm, or forming a new partnership or association, September and October are the finest months to do so. Since your finances will dramatically grow this year, you need to learn how to manage them wisely. Make a plan on how do you want to spend them.
Just select your Zodiac or Sun sign to get a general overview of the year ahead. Please note this is not meant to be specific advice or consultation of any kind.