Pisces 2022 Career Horoscope
Pisces, 2022 is your luckiest year! You may succeed in whatever pursuit you choose. You'll instantly receive positive results in the early months of the year. Your position will improve as your professional domination grows, which means you will have more rights and obligations, which you should be prepared for. You will receive full-fledged support from your colleagues throughout the year. You will do better at work as a result of this help, and you should be grateful for it. You may be required to travel for work in the middle of the year, and you will be able to demonstrate your job efficiency there.
Love and Relationships
Horoscope:
Pisces will experience more freedom this year when it comes to love and relationships. But it doesn't mean breakups. You will have the opportunity to express your actual value, sentiments, and love to your spouse, and you should be grateful for it. Single Pisces can find someone who can support their passions. Probably, because of your line of work, you may have the opportunity to attend a number of conferences, congresses, or trade exhibits where you can meet someone special. There's a good chance you'll meet and build a relationship with someone from a different background, another nation, or someone who lives far away. This may happen during the months of January and February.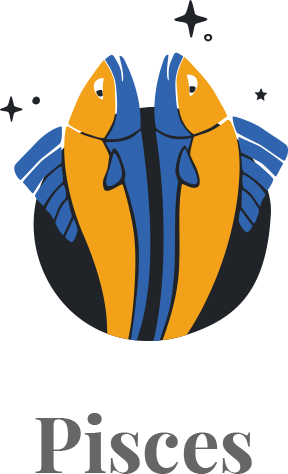 Wealth and Finance
Horoscope:
This is a year of financial prosperity for Pisces, and because your wealthy planet is well-placed, you can expect bountiful money coming. Your lifestyle will significantly alter, and you will come to an agreement on certain long-term financial strategies. Your partnerships will pay off, especially during the months of August and September. The late July to late September is ideal for joint ventures and legal matters.
Just select your Zodiac or Sun sign to get a general overview of the year ahead. Please note this is not meant to be specific advice or consultation of any kind.