Sagittarius 2022 Career Horoscope
2022 is going to be a good year for your career. It's time to embark on a professional adventure. You have a great chance of achieving what you want in your career. You'll have a solid start and immediately get good results during the early months of the year. The months of May, June, August, September, and December are favorable for you. Focus on your work during these months and you will receive good results. Those who work in global corporations may even get the opportunity to travel overseas in November. On the other hand, if you are seeking a career change or job transfer, you should attempt doing it during the month of August.
Love and Relationships
Horoscope:
2022 will open new gates of love and relationships for Sagittarius people. You will have starry romantic leads during the months of May and August as you will get support from the universe. Single Sagittarius may fall in love with people they hardly know, and this is something extremely intriguing for you to watch out for in the future. This year is also good for marriage. Give your relationship some strength by devoting a lot of time to it and making intentional attempts to care for each other. Listen to your partners without criticizing them and accept their goals, even if you don't always agree. Because of Venus's lengthy stay, the planet that regulates relationships, you will have smooth sailing in your partnership.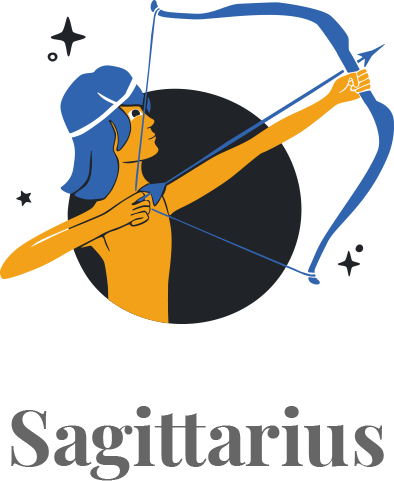 Wealth and Finance
Horoscope:
This is definitely a terrific year for your finance. You will be able to pay your debts. You will earn from different partnerships you make this year. You will have favorable financial positions as this year's finance horoscope is backed by Jupiter, the planet of luck and money. However, pay attention to how you spend your money. After all, Sagittarius is the zodiac's gambler. Continue to remain cautious and avoid any long-term commitments.
Just select your Zodiac or Sun sign to get a general overview of the year ahead. Please note this is not meant to be specific advice or consultation of any kind.