Scorpio 2022 Career Horoscope
You may receive one or two surprises in your career early this year. You know that what you've accomplished so far is excellent, but there is still room for improvement. Put much effort into everything you do, and you will favorable result. The cheerful sun is constantly present in your sign, bestowing the best on you and keeping your desires high while also motivating you to keep going forward in the correct route. Scorpions who are hardworking, obstinate, and self-assured will achieve all of their professional goals this year. The month of February brings about some changes, whether in the people around you or in the employment position you hold. A new chance or employment may present itself to you between late June and early October.
Love and Relationships
Horoscope:
Single Scorpios, you will meet someone interesting this year and romantic development can happen. On the other hand, Scorpios who are not happy with their relationship need to decide now on whether to maintain their romantic ties or to turn everything upside down. Your partner should respect you and your needs. Lay down your rules, the month of April is the best time to do that. Things may not work out the way you wanted with your partner, but you will also meet someone this year that can treat you better.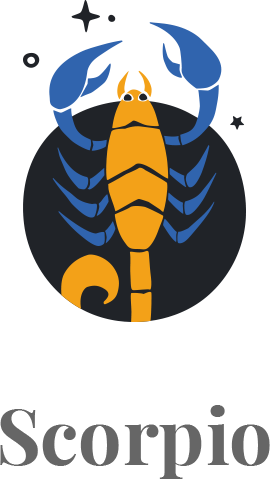 Wealth and Finance
Horoscope:
You will gain some earnings this year. But you need to be careful with all the decisions you make. The months of April and May are critical for managing your finances, as they will determine whether or not this is a year of progress for you. Overall, your financial situation will be solid this year, and you will have a good opportunity of making money.
Just select your Zodiac or Sun sign to get a general overview of the year ahead. Please note this is not meant to be specific advice or consultation of any kind.